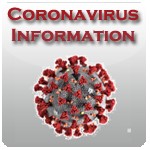 This dashboard contains an esri infographic for Pulaski County.  They have been created using Esri's Business Analyst solution.  The infographics are pre-created and reflect the COVID-19 cases by John Hopkins per the data note on the infographic.  We have also included the typical number of hospital beds data from Definitive Healthcare.
PAgis is an independent government agency specializing in the acquisition, maintenance and distribution of GIS related data within Pulaski County, Arkansas. PAgis is supported by eight partner agencies: Central Arkansas Water, the City of Little Rock, the City of North Little Rock, the City of Jacksonville, the City of Sherwood, Little Rock Water Reclamation Authority, North Little Rock Wastewater, and Pulaski County Public Works.
PAgis maintains a high quality, centralized, enterprise class geodatabase with many layers that are updated and published monthly. PAgis' daily focus is on maintenance of framework data layers that provide the foundation for each member agency's custom GIS applications. The PAgis data layers are also used in various mapping applications by land development consulting engineers, academic institutions, community projects and other government agencies. For more information visit the About PAgis page.